PVEP CEO TAKES ACTIVE PART IN APEC 2017 CEO SUMMIT
The APEC 2017 CEO SUMMIT took place in Danang from November 8-10, 2017. This is the largest business dialogue forum in APEC. Discussion this year focused on new trends of globalization, the technology and scientific revolution, business connectivity, building on the business community's dynamism and innovation, development of economic cooperation, and realizing the trade and investment potentials brought about by APEC. The event has brought together the biggest corporate names, famed speakers and over CEOs in the Asia-Pacific region. Aside from speeches and presentations from the CEOs of global companies such as Facebook, Exxon Mobil, AIA, Walmart…, leaders of international organizations including the WTO, WB…, heads of governments/states also were present and delivered interventions, including US President Donald Trump, Chinese President Xi Jinping, Russian President Vladimir Putin, Japanese Prime Minister Shinzo Abe…
On behalf of the leaders of PVN, Dr. Ngo Huu Hai – CEO of PVEP took active part in the whole event, including the opening and first working session in the afternoon of November 8.
On the second day of the Summit at the Ariyana Danang Resort, leading regional and global speakers continued their discussions. PVN's delegation headed by CEO Nguyen Vu Truong Son also took part.
Discussion themed "New horizons of trade, the Digital Age, and Global Value Chains" saw the participation and intervention of Peruvian President H.E. Pedro Pablo Kuczynski and Hong Kong China Chief Executive Carrie Lam.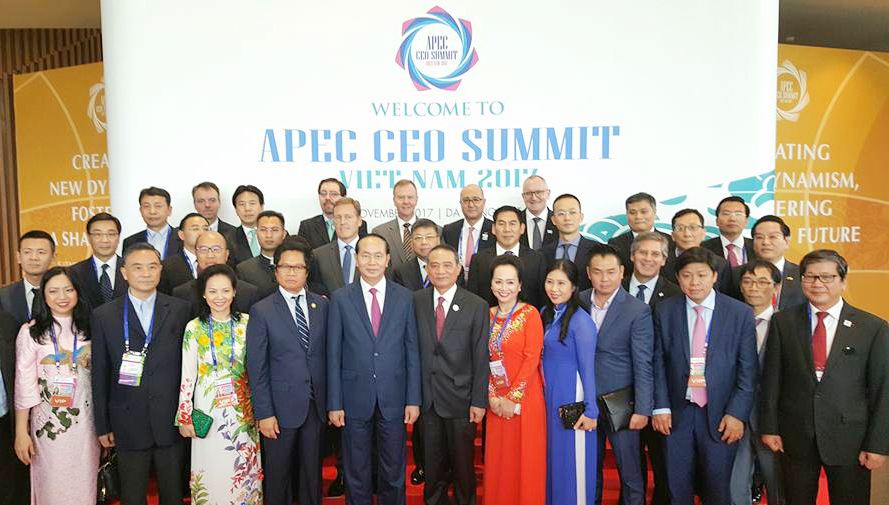 Speaking at the session, CEO Ngo Huu Hai welcomed Peruvian President to Viet Nam and expressed appreciation for his open economic policies towards Viet Nam. The CEo also asked President Pablo about petroleum Blocks 39 and 67 in the Amazon where PVEP currently has investments in, creating jobs for Peruvians, particularly the indigenous population and paying taxes to the Peruvian government. PVEP first submitted its proposals 2 years ago and during the last APEC Summit in Peru, President Tran Dai Quang also asked the Peruvian government for assistance in 3 issues: extending the lease for both blocks an additional 20 years, reduce resource tax to be on par with adjacent blocks, capped at 6%, reduce oil and gas transportation tax through Peru's national pipeline from 10 USD to 5 USD. CEO Ngo Huu Hai expressed his wish that the President favorably consider and help to address the aforementioned issues. Despite being unprepared, President Pedro Pablo Kuczynski answered the questions head on at the discussion. He shared that there are many other parties to petroleum projects in the Amazon within Peru's territory and various reasons have compounded the delays in the projects. The main reason for this is due to the wishes of the Peruvian oil and gas management agency wishing to upgrade to a more effective development and transportation of oil and gas. Peru is currently building a transit pipeline to reduce current transit distance of hundreds of kilometers to points of sale.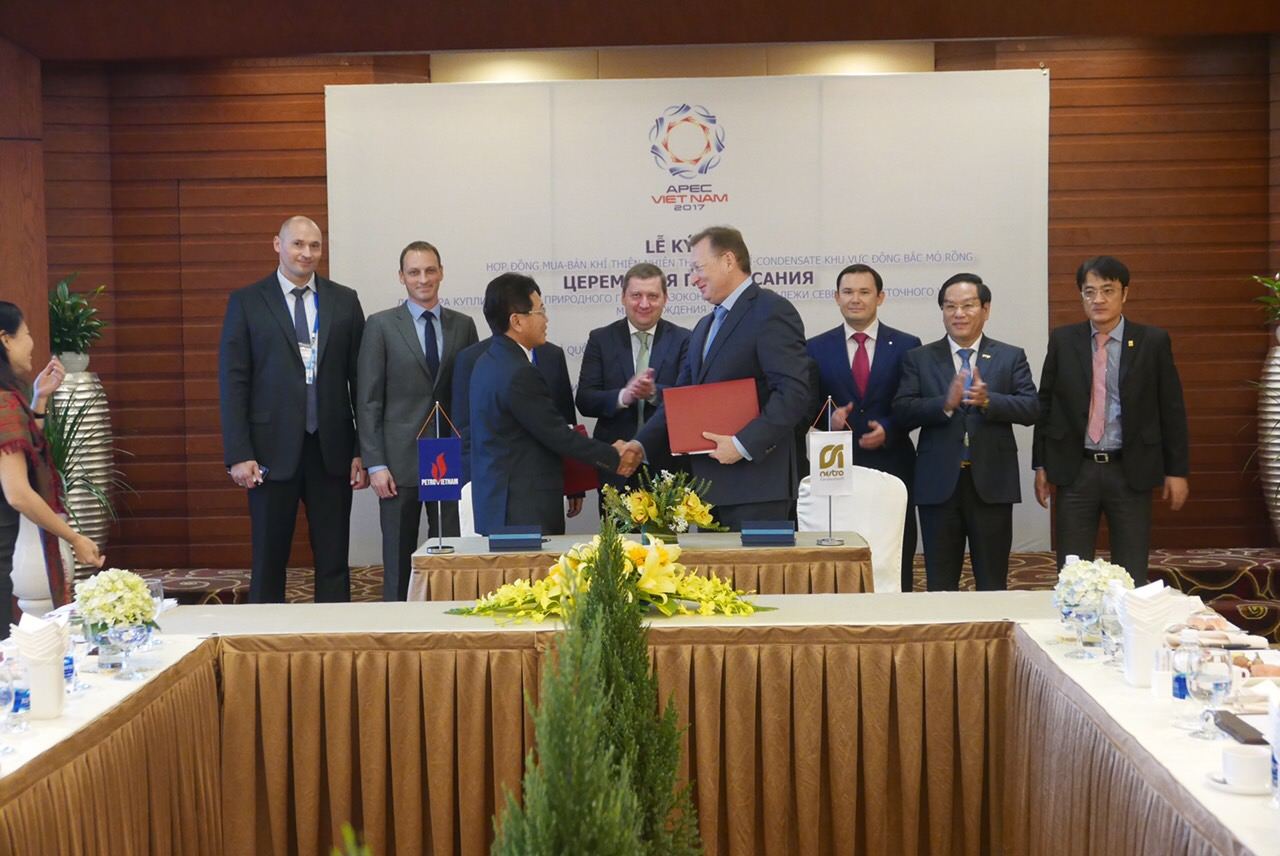 As part of APEC activities, CEO Ngo Huu Hai also attended and witnessed the signing of the Natural gas and condensate sales agreement for the Northeastern part of Rong well between PVN and Russian Zarubezhneft.
page_views: 124