Overview
Beginning the start-up as apprentices in the hi-tech business since the opening up of Vietnam's economy, PVEP now has become the leading exploration and production company throughout Vietnam and all over Southeast Asia. Currently operating and developing several large scale projects, PVEP has been enhancing its leading role in the industry with increasing oil and gas production volume.
In period 2007 - 2020, the corporation has aggregated incremental reserves of 1.7 billion barrels of oil equivalent and produced 487.5 Mmboe, and we expect to reach around 64 thousand barrels of oil equivalent /day with production rate of 246 Kboe/day by 2025. This corresponds to an annual growth rate of up to 10% till 2025.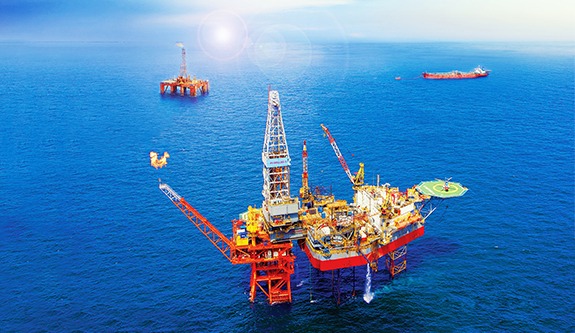 Taking over the abandoned rough and tough oil fields locally as well as determinedly pursuing foreign projects despite the hardships, PVEP has been promoting the capability of self-operating even the remote offshore and complicated oil fields. Integrating in the international work environment via the joint operating companies has also been fostering our professional practices in cooperation with all partners.
PVEP's strategic objectives are to accelerate exploration in customary areas, study non-structural reservoir potential and unconventional oil and gas formations, increase oil reserves, develop deep-water and remote offshore fields domestically; expand investment, prudently get acquisition of producing assets, and proactively conduct petroleum exploration and production activities overseas, with higher priority for currently allocated areas such as Latin America, North America, North Africa and Middle East, South East Asia…In cope with the prevailing global prolonged oil price slump, PVEP has implemented several drastic solutions and properly regulated its strategies, both domestically and internationally, toward effective and sustainable development.
To accomplish its strategic targets, PVEP will also expand cooperation with existing and potential partners, locally and abroad, to leverage experience, resources, technology and benefits.