Creativity & Inventiveness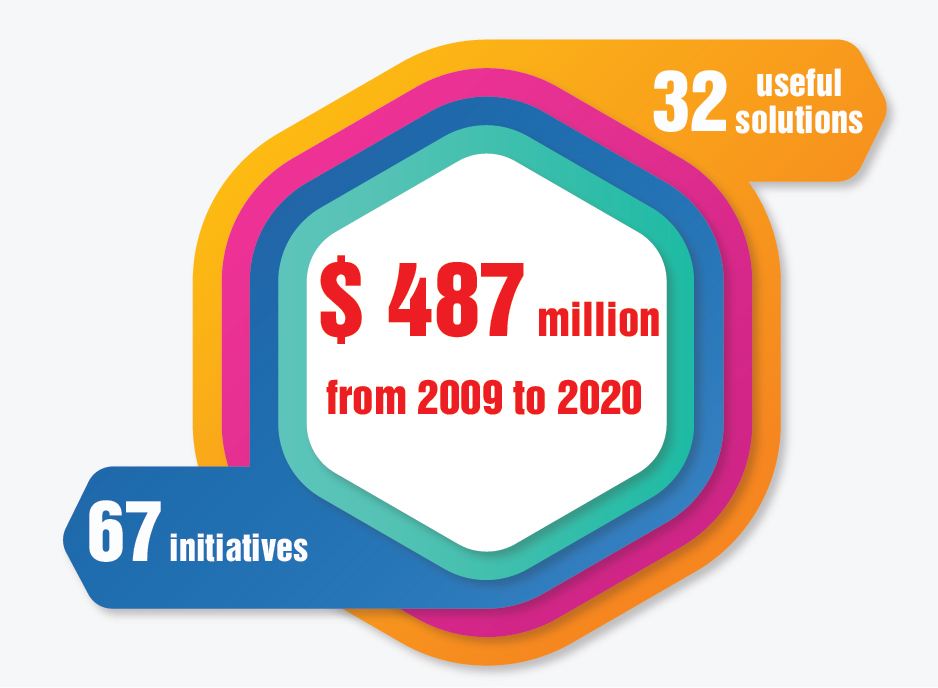 Creative activities, initiatives and inventions have become one of the most important movements, bringing practical benefits and contributing to the accomplishment of PVEP's production and business targets. We are committed to encourage creativity and ideas from every employee, thus helping PVEP to achieve outstanding results in this work.
From 2009 to 2020, PVEP has recorded 67 initiatives and 32 useful solutions, helping to benefit and save the Corporation an estimated US$ 487 million. Among them, there are 23 initiatives recognized by PetroVietnam, 02 won prizes at the national innovation contest, and 02 won the VIFOTEC award. The number and quality of initiatives are increasing annually and all have been effectively applied in the actual operation of PVEP with many meanings: optimization and cost savings; labor productivity is improved, increasing employee welfare; make practical contributions to the community through enhancing social responsibility as well as preserving and protecting the environment.